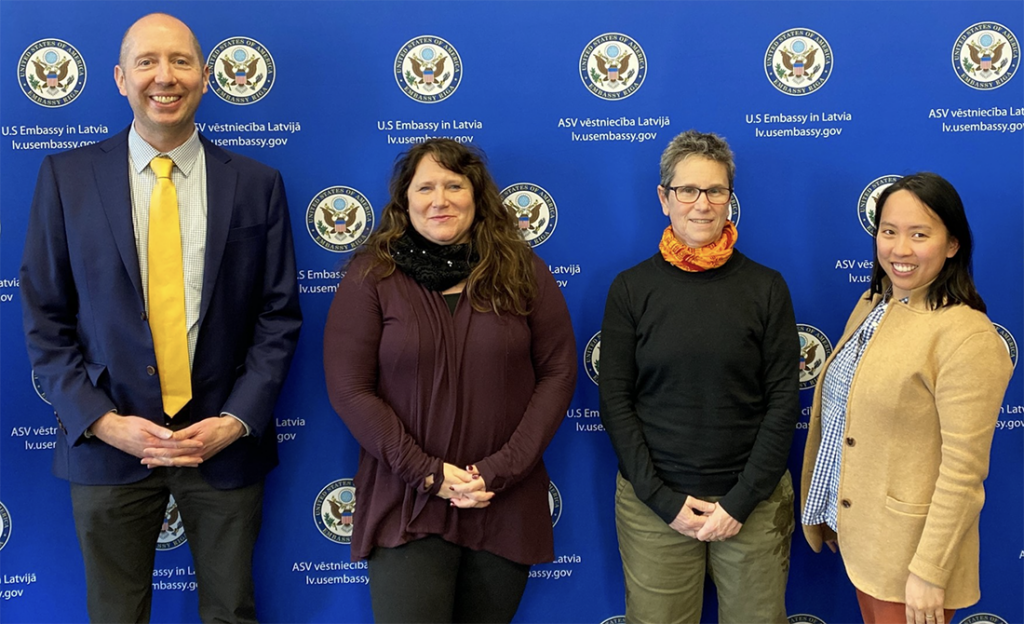 Springfield College is pleased to announce that Julia Chevan, PT, DPT, PhD, professor and chair of the Department of Physical Therapy, has received a Fulbright U.S. Scholar Program Award in Medical Sciences for the 2022-23 academic year from the U.S. Department of State and the Fulbright Foreign Scholarship Board. Chevan will be joining the faculty of rehabilitation at Riga Stradins University (RSU) in Riga, Latvia, from February to June 2023.
Chevan is among more than 800 U.S. citizens who will conduct research and/or teach abroad for the 2022-23 academic year through the Fulbright U.S. Scholar Program. This is Chevan's third Fulbright award in her 30-year academic career at Springfield College. She was a Fulbright Scholar in Rwanda in 2011 and a Fulbright Specialist in Nepal in 2022.
Chevan's Fulbright project will focus on faculty development with the programs in physical and occupational therapy at RSU investigating the barriers to careers in academia for those professionals. She will also teach in the master's program in rehabilitation providing guidance for the research and evidence-based practice coursework.
"Each of her Fulbright awards is a wonderful tribute to Dr. Chevan's dedication to global health and work to foster sustainable programming through culturally attuned transnational collaboration," said Brooke Hallowell, dean of the Springfield College School of Health Sciences. "Her efforts complement important strategic goals in global engagement in our School of Health Sciences."
Chevan is an active investigator publishing in the area of health services research. Her interests in global health have taken her to Armenia, Liberia, Haiti, and Rwanda. Beyond her academic work, she also serves in her community in positions of leadership on both private and public boards.
Fulbright awardees engage in cutting-edge research and expand their professional networks, often continuing research collaborations started abroad and laying the groundwork for forging future partnerships between institutions. Upon returning to their home countries, institutions, labs, and classrooms, they share their stories and often become active supporters of international exchange, inviting foreign scholars to campus and encouraging colleagues and students to go abroad.