In this section, you will find alumni accomplishments and updates submitted December 14, 2022 through January 20, 2023. Thanks for sharing your news! Please direct any future submissions to alumni@springfieldcollege.edu.
Jeff Messer '80 was recently inducted into the American Baseball Coaches Association Hall of Fame during a ceremony in early January. Messer completed his 37th season as head baseball coach at Slippery Rock University (Pa.) in 2022. He has amassed a career record of 1,072-696-5 (.605) since taking over the program 1986, finishing the 2022 season with a 33-18 record and advancing to the program's 13th NCAA Tournament appearance.
Following the Rock's 19th season of 30 or more wins under his leadership, Messer was named the Pennsylvania State Athletic Conference (PSAC) Coach of the Year for the eighth time in his career. Slippery Rock has captured 15 PSAC West titles and two PSAC Tournament titles under Messer, while advancing to the NCAA Div. II World Series four times. He remains the all-time winningest coach in PSAC history.
The 2000 and 2003 ABCA/Diamond Sports NCAA Div. II Atlantic Region Coach of the Year ranked 12th in NCAA Div. II history in total wins and fourth in wins among active NCAA Div. II coaches through 2021. A 38-year Lifetime ABCA member, Messer currently serves on the ABCA Board of Directors after serving multiple terms as the ABCA NCAA Div. II chair and eventually serving as ABCA President in 2017.
Eric Chase '14 G'16 is currently teaching adapted physical education at Cambridge Rindge and Latin School in Cambridge, Mass. Congratulations to Eric and his colleagues who recently presented at the National Adapted Physical education Conference in San Jose, Calif., and at the Massachusetts Association for Health, Physical Education, Recreation and Dance Spring Conference.
"After graduating from Springfield College with my bachelor's and master's degrees, I felt extremely prepared entering the workforce as an educator," said Chase. "The amount of real world experience Springfield's PE and Adapted PE programs gave us allowed me to feel confident entering the gymnasium on day one. The other piece that has been so valuable is the connections I've been able to make with Springfield's extensive alumni network."
During his student days, the physical education major was a member of the baseball team and worked as a graduate assistant in the Office of Alumni Relations.

Mary Warman Edgerton '66 wanted to share these pictures from October 2022. As Springfield College graduates, the friends had a great time reminiscing as they gathered in Skull Valley, Ariz.
Springfield College graduate Tim O'Donnell '05 new film, THE HOUSE WE LIVED IN, recently won the "Best Feature Documentary" award at the New Hampshire Film Festival. The film follows a young filmmaker confronting family, memory and addiction as he chronicles his father's journey to recover following a brain injury in Boston. Through years of recovery, his son used experimental approaches with projected installations in an attempt to bring back missing memories and in search of the dad he used to know. As memories return in the form of dreams the family struggles with acceptance of this new version of their father.
Phyllis Learner '71 and Barry Gudelsky '83 recently were recognized at the 30th Dinner of Champions: Supporting Inclusion at Lessans Camp JCC of the Bender JCC of Greater Washington. Gudelsky received the Maccabli Legacy Award, and Learner was inducted into the Bender JCC Jewish Sports Hall of Fame.
Congratulations to Cindy (Bolger) Roulier '82 and retired Springfield College Vice President for Communications Steve Roulier on their recent marriage. Left to right: Lori (Pritchard) Cahill '82, Judy (Kirk) Gagnon '83, Jane Corbin '81, Cindy (Bolger) Roulier'82, Steve Roulier (groom), Anne (Gatto) Brennan '82, Sarah Roulier '20, Mark Lobik 'G90, and Nancy (Bolger) Lobik '84.
Field hockey alumni Kim Zenisky '91 and Anne O'Connor '92 recently got together with Coach Dottie Potter Zenaty '65. From left to right, Kim Zenisky '91, Dottie Potter Zenaty '65, and Anne O'Connor '92.
Photos from the Colchester Group classes of 1991 and 1992. Left to right, John Perrucci '91, Jodi Silvia Maurer '92, Pam McCabe Lynam '92, Andrew Carroll '91, Krista Debler '91, and Craig Sullivan '92. Missing Jim Wheeler, who passed away in 2022.
Diane Potter '57 and Jack Welch '57 recently had the opportunity to meet up for lunch in Las Cruces, New Mexico.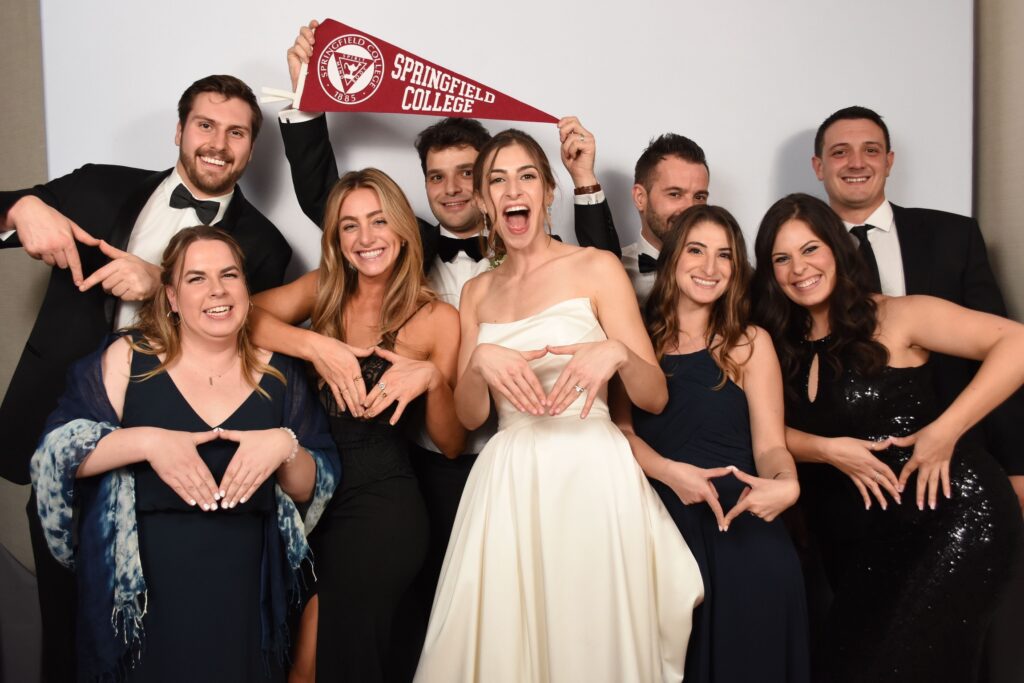 Nash Birch Silverman '16 married Adam Silverman this past New Year's Eve, December 31, 2022.
Springfield College art major graduate Pam Marino '22 will have her art featured at the Cell Theater in New York City from February 2-4, 2023. MIXT is a community-created event set to the backdrop of Julian Wild's original musical composition The Illusion of Nature. Wild says, "the Cell Theatre will be transformed into an interactive environment where all who enter the space can cultivate the celebration of our diversity together and find the common ground on which we intersect along the way."
The Bridgton Academy Hall of Fame induction ceremony featured a significant number of Springfield College alumni. Tim Morris '83 and Bob Axtell '75 were inducted into the hall of fame. Left to right, Bob Axtell '75, Pat McCabe '75, G'76, Tom McCabe '76, G'78, Tim Morris '83, John Bayreuther '92, Jessica Bayreuther '94, Jim Norton '83, Matt Burgess '92, and Rob Morris '89.
Congratulations to entrepreneur Jon Katz '19, founder of BLENDi, whose company makes portable, cordless blenders. "Blend Whenever, Wherever." Recently, BLENDi has been featured on several national television shows including The View, Live with Kelly & Ryan, and this past Saturday, Good Morning America! A marketing major at Springfield College, Katz developed his first prototype while a student in 2017. After working with 11 different UMass engineers, the final prototype was designed and the first cordless blenders were produced in the summer of 2018. By December of 2018, BLENDi sold out of its first 300 units.
"Springfield College has been a driving force behind my professional success," said Katz. "It has provided me with the skills, knowledge and support necessary to become a successful professional. It is a place where I have gained invaluable experience and friendships that have helped me to grow and thrive in my career. To me, Springfield College is more than just a college, it is a family of individuals that have helped me to become the person I am today."
(The following is a list of alumni accomplishments and updates we received during the 2022 fall semester.)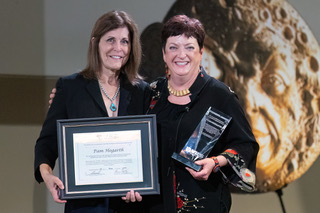 Pam Hogarth '74, was recently named The Visual Effects Society (VES) Founds Award recipient, an award that recognizes an individual member of the VES who has significantly contributed to the success of the VES. During her more than 35 years in visual effects and high-end computer graphics, Hogarth fulfilled many roles, from marketing to industry relations. The majority of her career was dedicated to incubating and growing educational programs geared towards training people for careers in entertainment production.
Before co-founding Eido, a training company that facilitated training for IATSE creative guilds, which was successfully sold in 2017, Hogarth was the publicist for VFX house LOOK Effects. As Industry Liaison she helped build Gnomon School of Visual Effects into the premiere school for careers in digital production. She ran Digital Media Institute (DMI) in Hollywood and helped grow the digital program at The American Film Institute (AFI). Teaching experience includes Art Directors Guild, Otis College of Art and Design, cgsociety.org, Gnomon, DMI and AFI. Hogarth has been extremely active in the Visual Effects Society, including serving eight terms on the Board of Directors, twice elected as the first female Vice Chair and former Chair of the Education Committee. She also served as Secretary of the Los Angeles Section of VES. Now retired, she is Board President for the Elite Theatre Company in Oxnard, CA and is Secretary of the Greater Los Angeles Spinning Guild.
The 2022 VES awards banquet celebrated the 2022 inductees into the VES Hall of Fame, VES Fellows, the newest Lifetime and Honorary members, and this year's recipients of the VES Founders Award. More than 150 visual effects professionals and entertainment leaders were in attendance to pay tribute to all the honorees at this exclusive, invitation-only cocktail reception held at the Skirball Cultural Center in Los Angeles.
This fall, 18 women from the class of '74 and adjacent classes spent a week together on Cape Cod celebrating their 70th birthdays.
Bonded together by their years at Springfield College, their friendships have only been enhanced by attending Reunion Weekend and Homecoming Weekend over the years.
The friendships and joy being together has moved this group to make sure they spend their milestone birthdays together.
Peter Burdett '72, retired after 29 years with Merrill Lynch as a Financial Advisor at the end of March 2022.
Peter added, "I Think I was putting my teaching (PE & Health) to use again after my time as a flight instructor in the US Navy. Financial education is lacking and I said often that Investing 101 was a daily course offering!"
Pete continued, "Note that I am now completing a 10th year as the CASA for the state of NH next July 2023. The Secretarial appointment carries a three star protocol rank, in contrast to my Navy rank as a Commander, USN(ret). Only the Army has Civilian Aides and every state gets at least one. There are currently a total of 122 across the US and territories of the US. CASAs provide a direct link to the Secretary and help especially with recruiting issues. Working hard at retirement in central NH and continuing with various veteran support roles."
Ashley Tresoline '12, owner of Bella Foodie LLC, host of "Food For Life," a new show on E360 tv, and a frequent guest on Mass Appeal, a local lifestyle talk show on WWLP TV 22. Ashley's love of food started at a young age, helping her Italian grandmother and great-grandmother in the kitchen. She is a personal chef who shares her love of health and wellness through food. After living with MS for over a decade, Ashley discovered the power of clean eating and knew she had to share it with her community. Her expertise has allowed her to educate those from 4 – 100 years old on the value of healthy, organic food and its impact on overall health.
"Springfield College supported me through all my ups and downs with my health. My professors helped guide and encourage me to find my own path while teaching me the skills I needed to succeed post graduation. I have put everything I learned to good use while running my business for the past nine years. I am thankful for Springfield College and everything that it has done for me and the wonderful connections I made there," says Ashley.
Christine Ferguson '04, G '06, was elected to the Higher Education Case Managers Association (HECMA) leadership as the Clinical Case Manager at Large. Representing case managers in university counseling centers, Christine assists with moving the field forward with research, CE recognition with the NASW, and currently working towards ACEP status with the NBCC. Additionally she co-represents HECMA on the Council for the Advancement of Standards in Higher Education (CAS), and has participated in sub committees reviewing standards for disability services. Christine currently works at William & Mary as their Mental Health Services Coordinator where she focuses on helping the most at risk students maintain enrollment, secure mental health services, and addresses basic needs barriers.
Congratulations to Kurt Aschermann '71, who is the author of the recently published book "That Was You, Wasn't it?" The story is about a young man who is expected to follow his father and grandfather in the pulpit of the church his grandfather started many years ago, only he's not even sure he believes in God. His discernment process sees him interacting with a varied cast of characters who help him work through his doubts and make a decision that will alter his life forever.
Says Kurt about his #SpringfieldCollege experience, "Springfield came along at just the right time for me. When I arrived in 1967, I was a jock and not much more. Springfield forced me to learn, study and apply myself to something besides hitting a curveball (which I could always do, by the way: the fastball? another question). Interacting with important and powerfully inspirational professors as well as making life-long friends, helped me see a future that I hadn't seen before. It also prepared me for every job I've ever had, none of which I was qualified on paper for, save professional baseball and teaching. Everything else that I succeeded at – including writing books, I made up as I went along, and it was Springfield that prepared me to do that. I was proud to serve two terms as a member of the Springfield College Board of Trustees and have stayed active with the baseball program. The Ability Field on the baseball field is named after my family."
Aschermann is the 2006 recipient of the Springfield College Distinguished Alumnus Award.
Congratulations to Lynn Couturier MacDonald '81, D.P.E. '86, SUNY Cortland professor who was recently appointed to the rank of Distinguished Service Professor by the SUNY Board of Trustees in recognition of a dedicated career that raised the bar for physical education at SUNY Cortland and beyond. The appointment constitutes a promotion to the SUNY's highest academic rank and is conferred upon instructional faculty who have achieved a distinguished reputation for applying their research and intellectual skills to interests of public concern in their community, NY state or nationwide.

Says Lynn about her #SpringfieldCollege experience "When I graduated from the College, I didn't realize how well prepared I was for the next step, whether that step was graduate student, teacher, coach, administrator, or leader of a national association. Looking back, I understand more fully just how influential my professors were in shaping my professional knowledge, skills, and aspirations. I have many fond memories of those beacons in my life; faculty like Jim Robertson, Dottie Zenaty '65, Molly Rau, Gretchen Brockmeyer G'66, Diane Potter '57 G'63, Barbara Jensen '57 and Ken Childs. They saw something in me that I am not sure I did, and I am so grateful!"
Photo above is from the class of '83 mini reunion at Lake Sunapee, New Hampshire in October.
Left to right, Mary Lynch, Lori Webber, Erin Flynn ('84), Josie McCafferty, Katherine Stewart, Patty Bates, Mary Ellen Kelly, and Anne Nichols. Photo by Brad Nichols. A fun time was had by all!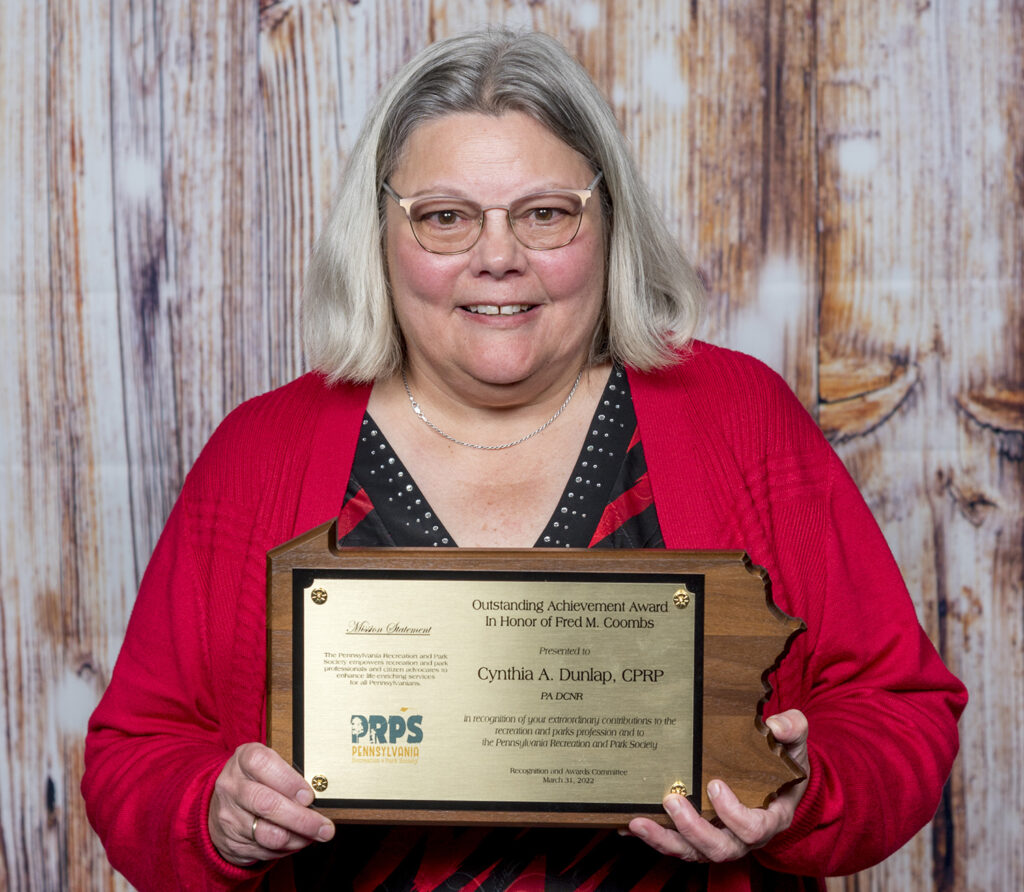 Cindy Dunlap '84 recently received an outstanding achievement award from the Pennsylvania Recreation and Park Society. It's the highest honor. Dunlap serves as the Chief for Regional Services Division for the Pennsylvania Department of Conservation & Natural Resources.
"My degree from Springfield College has served as the foundation for my success, throughout my career, in the field of Community Parks and Recreation," added Dunlap.
Late this summer, there was a gathering of alumni representing the Springfield College classes of 1970, 1971, 1972, and 1978. In the photo below, left to right, John Hriczo '71, Ira Colby '71, Kent Sampson '71 and John Christian '70. The guys lived off campus in Mrs. Weed's house, 409 Oakland Street. Their spouses were nearby taking pictures including: Susan Skrovanek Hriczo '71, Deborah Norton Colby '72, Laura Howe Sampson '72 and Beth Helmers (Christian Union College '78).
James Mercer '90 recently led the boys lacrosse program at Hayfield Secondary School in Virginia to its first district title in school history. Coach Mercer played lacrosse for Springfield College Men's Lacrosse Head Coach Keith Bugbee G'84 from 1987-90. Additionally, Mercer was the US Lacrosse Coach of the Year for 2022.
Springfield College '79 alumni reunite in British Columbia! Rick Jaffe and Greg Catalano travelled to the Sunshine Coast, British Columbia and Whistler Mountain, to visit fellow alum Mark Heidebrecht. Heidebrecht led the charge for a wild adventurous week of hiking, biking, fishing, swimming, and sightseeing.
Frank Wolcott '52 G'60, Erik Kjeldsen '54 G'62, Richard (Dick) Aaronson '58 G'71 and Jeff Cardinelli '61 G'63, also known as the "big four" of the 1970 New England Championship winning gymnastics team, got together for their annual gathering at Salvatore's in Lawrence, Mass. This annual tradition opens up Springfield College memories and stories. Thank you Erik for sending along the photo.